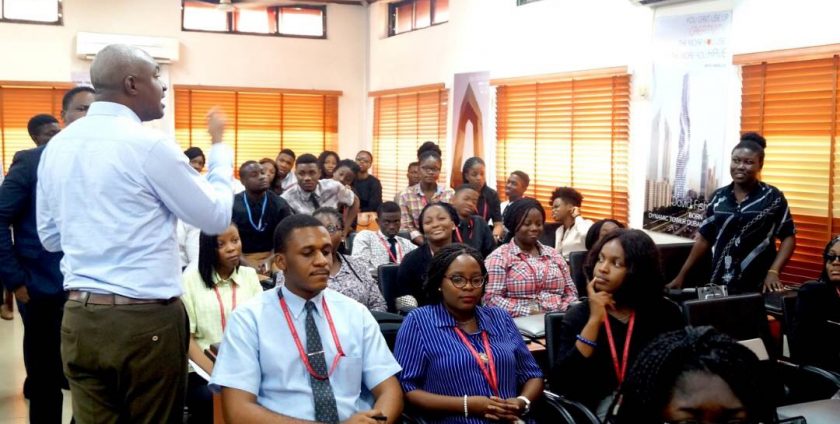 Overview
It is with a deep sense of honour and privilege that we welcome you to the Department of Architecture, Covenant University, Ota, Nigeria. We are not in doubt that the timing of your visit is GOD chosen; and we want to use this opportunity to let you know where we were, and where we have strategically planned to be in the next few years. The Department of Architecture is one of the three departments in our School of Environmental Sciences established at the inception of Covenant University in October 2002. 
It is among the very few Departments of Architecture accredited in Nigeria by the National University Commission (NUC), Architects Registration Council of Nigeria (ARCON) and Nigerian Institute of Architecture (NIA) to run B.Sc, M.Sc and PhD degrees in Architecture. This is a clear testimony of the caliber of faculty, staff, teaching and research resources at our disposal as well as the quality of our programmmes. Feedback from the employers of our products shows that they are competing well with architecture graduates from older Schools of Architecture within and outside Nigeria. This may help to explain why on a yearly basis; the department is inundated with requests from employers of labour for our graduates. Our success story is based on our strategic approach of doing things in a different way and God's grace available to us as drawn from our proprietor base.
Vision
The Vision of the Department of Architecture is to be locally relevant and globally recognized for its innovative contributions to issues of sustainable human settlement from architectural perspective.
Mission
Our Mission is to produce a new breed of Professional Architects who are competent, creative, and capable of leading the Building Industry within and outside Nigeria. The Department plans to attain the set goals through innovative approaches to teaching, learning, research and specialized mentorship programmmes; and to create a conducive environment for the training of all categories of Architects.
Philosophy
The Department of Architecture is absolutely committed to effective creative "design solutions which are tailored to meet the socio-economic and cultural needs and aspirations of the people in a sustainable manner". Our curriculum is focused on the development of students' creative skills and capabilities in generating architectural solutions that are environmentally, socially, economically and culturally response to the desire of all categories of clients in contemporary society. This is achieved through our emphasis on problem-based learning approach, which is the hallmark of architectural education.
Objectives
Our specific objectives are to:
I. Review our current approaches to teaching and learning of sustainability issues as they relate to the design, development and management of human environments
II. Forge a clear direction and identity for our undergraduate and postgraduate programmes by placing more emphasis on sustainable design principles and practices in our teaching and research activities
III. Engage in effective strategies to optimise the existing research strengths in sustainable human settlements for maximum output and impact on our immediate environment
IV. Increase our generation, sharing and dissemination of knowledge by establishing and maintaining a database of research findings and publications in our niche area; and
V. Pursue aggressive collaboration programmes by formalising and strengthening the existing links with other departments in the School of Environmental Sciences in Covenant University, Schools of Architecture and researchers in other Universities/ Institutions, and maintaining constant interactions with the industry and public spheres within and outside Nigeria.
We strongly believe that pursuing this goal can contribute to our drive for relevance locally and visibility globally; and also help us evolve new strategies for achieving our short, medium and long term vision.